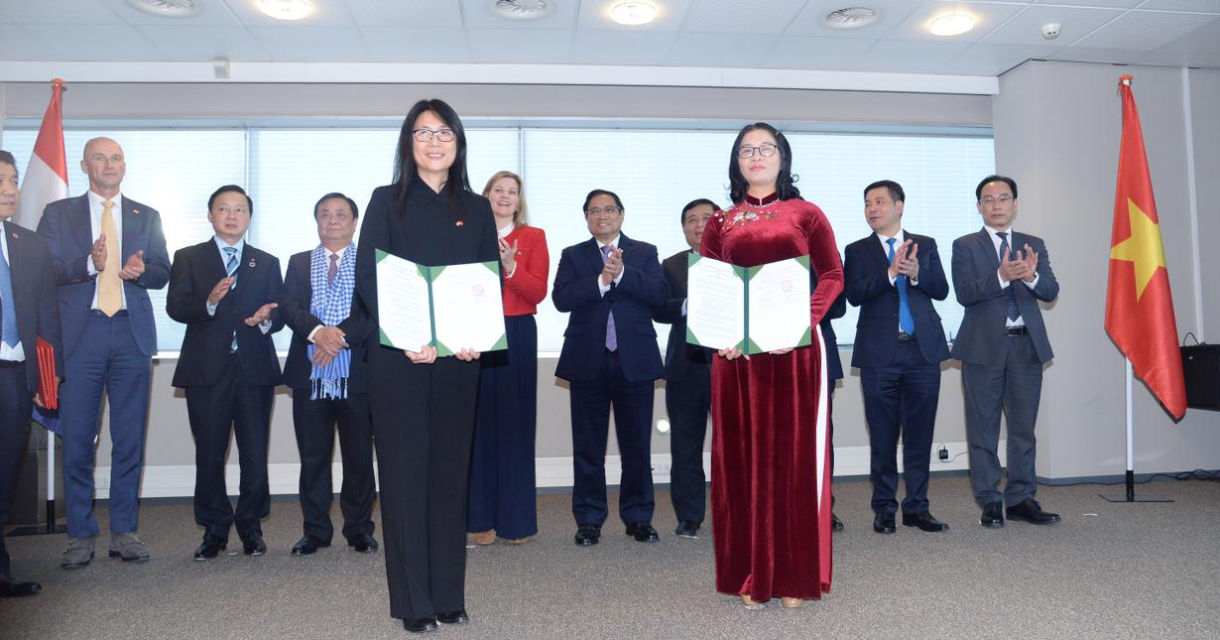 Cooperation with Vietnam National University of Agriculture
12 December 2022
On December 12, 2022, Prime Minster of Vietnam, Mr. Pham Minh Chinh and Dutch Minister for Foreign Trade and Development Cooperation, Ms. Liesje Schreinemacher witnessed the signing of MoU between Lentiz Education Group and Vietnam National University of Agriculture at Vietnam-Netherlands Business Forum in The Hague, the Netherlands.
Strengthening Agricultural Cooperation with Vietnam National University of Agriculture
Vietnam National University of Agriculture (VNUA) is an education and research university specializing in the agricultural sector. From 2019 up to now, Lentiz has cooperated with VNUA and other 4 Dutch university, organization, and businesses, namely Wageningen University, HAS University of Applied Science, Fresh Studio and Agriterra to implement the OKP project sponsored by the Dutch Ministry of Foreign Affairs and managed by Nuffic to strengthen the capacity of the vegetable and flower industry for Northern and Central Vietnam and support the development of agriculture in Vietnam.
According to the new agreement Lentiz and VNUA will develop and implement new training programs in the direction of smart agriculture for Vietnamese cooperatives, businesses, and farmers. We are looking forward the new agricultural/educational cooperation.
Back to news items