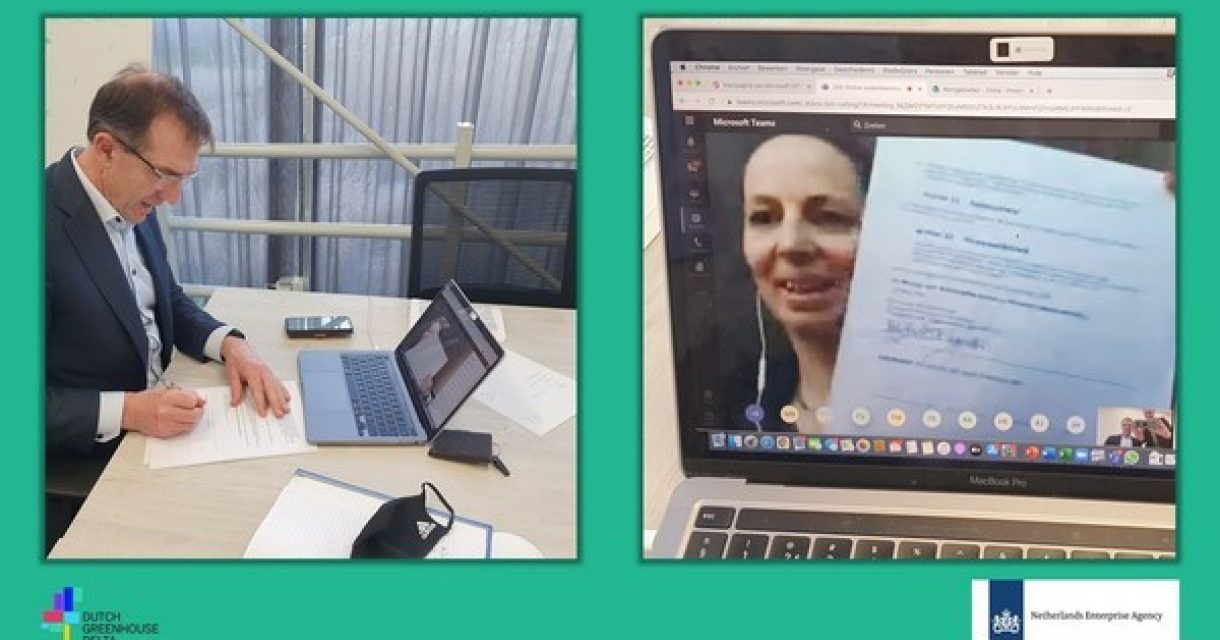 Partners for International Business (PIB) in China
29 January 2021
After a longer than one year preparing PIB China project finally started on 25 Jan 2021. It is a multi-year greenhouse strategy that Dutch government connects to China. Lentiz as an educational institution together with Inholland jointly participate this project. Other participating Dutch companies are KuiperCompagnons, LANS Groep, Kenlog, BASF Vegetable Seeds, Kubo, HX Agriculture, Codema, Ridder Group, Svensson, and Imagro. By joining forces, each organization can present themselves more strongly than individual parties.
Fresh, safe en healthy food
As we know in China the middle class and the need for fresh and safe food are growing rapidly. At the same time, Chinese consumers are increasingly willing to pay for quality food. However, the Chinese agricultural sector is struggling with some sustainability problems. This offers a great opportunity for the Dutch horticultural sector to be a leader in the export of knowledge, technology, services and concepts to China.
The horticultural cluster supported by Dutch Government RVO (Government Service for Entrepreneurial Netherlands) operates under a PIB covenant. This PIB project, called 'NL Protected Agri Alliance China' allows Dutch individual organization to realise their international ambitions in a public-private partnership and aims to position the Dutch greenhouse horticulture sector in China as the cooperation partner for the development and implementation of integral and sustainable high-tech greenhouse horticulture agroparks near metropolitan areas. By cooperating with the Chinese government at several levels and by providing customised solutions, PIB project will be able to contribute to the supply of fresh and safe food in China.
Back to news items