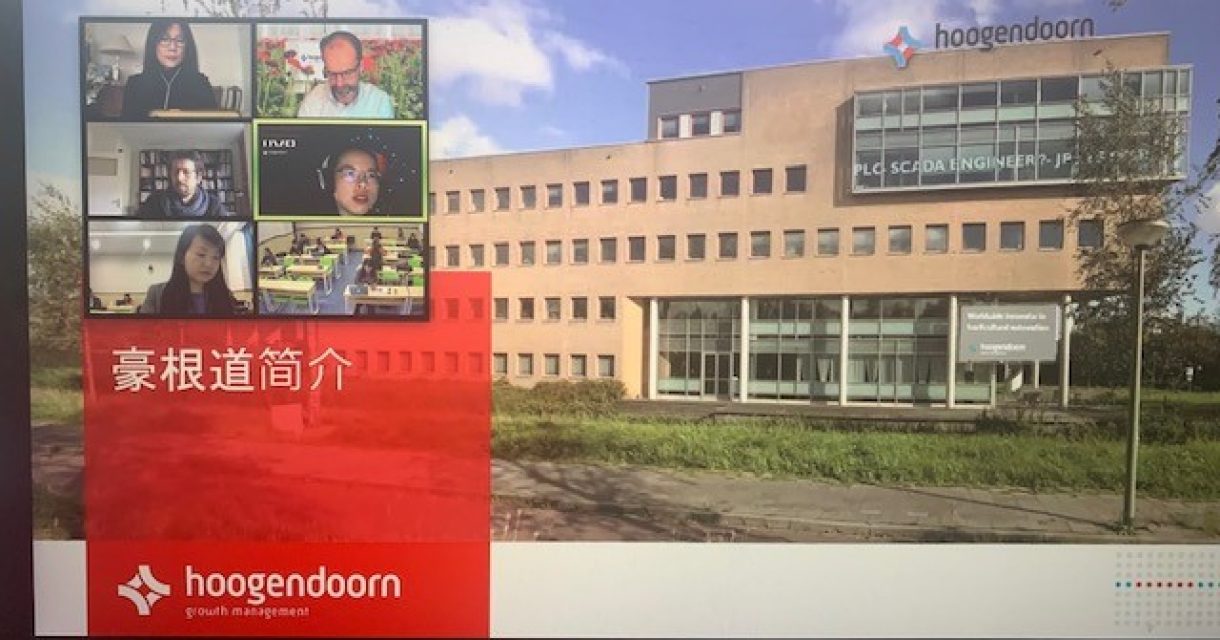 Online training teachers of Yangling, China completed
23 April 2021
The 3rd online training for the teachers of Yangling, from 12th to 16th of April, has been completed. The main difference from the last two online trainings is the participation of multiple Dutch international companies.
Lentiz with companies Hoogendoorn, Xpol and Dümmen Orange shared their experience
The main topics of this training are logistics and sales of horticultural products, flower product technology and pesticides. Experts of the Dutch companies Xpol and Dümmen Orange shared their experience in the field of logistics and sales of products. Hoogendoorn appointed three representatives to host "the knowledge share" webinar. They focused on the importance of application of big data and AI in horticultural sector.
Prior to the training, the Dutch company Benfriend International sent a survey to the teachers and collected information. The training was designed based on the collected information. The teachers from Yangling have gained valuable new knowledge and experience from this online training.
Teachers from Yangling gained valuable new insights
Through the total of three online trainings, we have gained new insights and altered our teaching method constantly; from only video recording in the beginning to the participation of Dutch companies. This has greatly improved the quality of our online training course.
More to come..
It has been confirmed that Yangling Vocational and Technical College will continue to participate in another 3 online trainings with a total of 12 topics. The online training courses have become one of the important events of Lentiz international projects.
Back to news items